---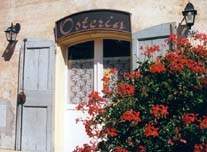 On the outskirts of Bologna, more than one hundred years, you can taste the traditional cuisine of Bologna. In a small medieval village on the borders of the regional park Gessi Bolognesi and dell'Abbadessa gullies, open the doors of a family-run inn that offers food prepared with traditional recipes and wines of the hills. Mythical are tagliatelle, tortelloni with ricotta tortellini in broth and timeless. Crescentine (fried) with mix pork cold cuts and also grilled meat are the main course, but are not to overlook the desserts that are born from great-grandfather's secret recipes.
We suggest you browse the site to visit this little corner of the province, with the history, festivals and flavors will transport you into the past.
Closed on Monday*
Sundays and holidays open for lunch too
*On Tuesday we are open from June to September
Telephone +39051796003
~
It 's always better to book by leaving a message on the answering machine, at any time.
Lingua